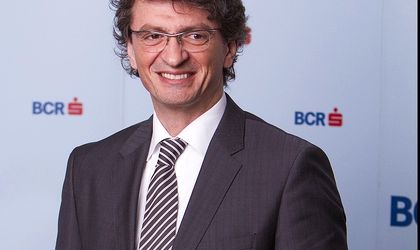 Trading done by Erste Private Bank on investment products is set to exceed EUR 400 million this year, with bonds taking the lion share of the investment portfolio, while investors are moving towards more riskier assets that have a higher growth potential.
In the first nine months, the volume of investment products exceeds the amount of cash and deposits administered by Erste Private Banking, which is offered locally by BCR. This was due to investors' growing interest for medium and long term instruments with higher yields and reasonable risk.
"The private banking customers are focusing towards assets with higher yields, as the government bonds backed by a triple A rating offer real negative yields, and interests on deposits are falling," said Razvan Furtuna, head of Erste Private Banking Romania. "Customers are trying to gain the most from long term instruments."
Furtuna estimated that yearly trading could go up to EUR 420 million – EUR 430 million by year end. He added the assets of Erste Private Bank moved up from EUR 970 billion last year to around EUR 1 billion. Erste has in Romania 2,400 private banking customers. The most active ones have the portfolio amounting between EUR 500,000 to EUR 700,000 and are aged between 30 to 50 years old, according to company representatives.
Bonds represent around 65 percent of the investment portfolio, while gold has almost tripled to 8 percent.
"Initially, when we started working with clients, bonds were the easiest to understand," said Furtuna. He added there is growing interest for investment funds, which reached 17 percent, while investments in the capital markets are lagging behind at 8 percent on Q3.
Erste Private Banking and Erste Asset Management launched the Discretionary Portfolio Management (DPM), which is a personalized investment solution. Erste estimated that 10 percent of its current portfolio may move in the new management system.
DPM allows Erste to use all the asset classes in order to build adequate investment solutions. In addition, each asset class is managed by an investment manager in order to ensure a high level of specialization.
Erste Private Banking was awarded this November the best private banking service in the CEE by The Banker. It was named the best private banking service in Romania by Euromoney in February.
Ovidiu Posirca