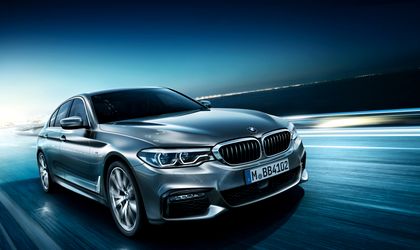 Online store for auto parts Episa.ro is developing its network, opening two new stores in Bucharest and Oradea.
Episa.ro, the online retailer that offers the widest range of auto parts and accessories, announces the opening of two new stores in Bucharest, District 5, and Oradea where customers place new orders or can pick any order made online. Thus, the retailer now has five stores and announces that this figure will double by the end of 2017, planning an investment of over EUR 250,000.  
With a turnover of EUR 10 million in 2016, Epiesa.ro continues in 2017 its growth strategy of the business. The company began expanding the retail network from local to national, and the first store outside Bucharest was inaugurated this month in Oradea. Now clients who order auto parts on www.epiesa.ro can choose to pick them up from one of the five stores, which allow them to also check the products they ordered. 
"Epiesa.ro is the most comprehensive online store dedicated to auto parts in Romania whose motto is 'Auto parts and advice just a click away'. Thus, in addition to the variety of auto parts available online, we offer technical advice, a highly valued service, to assist the customers with personalized tips and recommendations. To be closer to our customers, we opened Epiesa.ro stores where they can interact directly with the consultants. The feedback we have received after the opening of the first three places in Bucharest has been very good so we have decided to expand our national network. We have started with the store in Oradea, which will be followed by at least another 5 stores in the major cities of the country by the end of this year", said Ionut Catalin Sutu, Epiesa.ro General Manager.
On Epiesa.ro and in the five stores in Bucharest and Oradea, customers can always find parts compatible with their car while enjoying quality technical support. In addition, in the stores they can purchase products such as oils, filters, wipers, bulbs, batteries and other supplies that are permanently in stock.