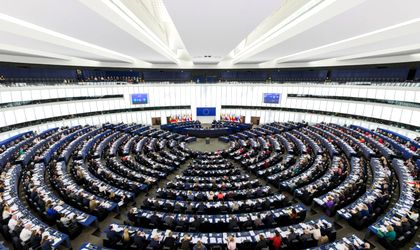 The European Parliament approved the Comprehensive Economic and Trade Agreement (CETA), paving the way for the lifting of visas for Canada for Romanians and Bulgarians.
On Wednesday the European Parliament approved in Strasbourg the agreement, with 408 votes in favor, 254 against and 33 abstentions. Over the eight years that passed since the start of negotiations, CETA has seen many in Europe take to the streets, headed by labour unions and other protest groups. Critics argue that CETA will bring down labour and environmental standards and give a bigger say to multinational companies in dictating public policy. Its supporters, on the other hand, say CETA will boost Canadian-EU trade by 20 percent. Moreover, proponents of the deal say, the EU economy will grow by EUR 12 billion and Canada's by USD 9.18 billion.
The full implementation of CETA will only ensue after more than three dozen national and regional parliaments will approve the deal. Opposition in the Belgian region of Wallonia almost stopped the deal last year, meaning the clearance is by no means guaranteed.
Romania and Bulgaria pledged their support for the agreement, provided that the Canadian government lifts visa restrictions for citizens of the two countries.
Georgeta Gheorghe