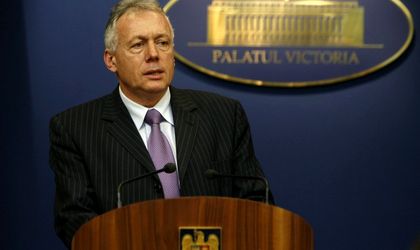 Environment minister Laszlo Borbely has handed in his resignation to prime-minister Mihai Razvan-Ungureanu, as he is accused of influence peddling and falsifying his wealth statement, according to Mediafax newswire, quoting political sources.
The National Anti-corruption Department required the start of investigations regarding Borbely Laszlo who is suspected of two corruption crimes.
Thus, the former minister failed to mention in his wealth statement the purchase of an apartment in Bucharest which he actually registered on the name of his mother-in-law. He also failed to mention the sale of a house and land in Targu-Mures in value of EUR 30,000.
The former minister is also accused of having favored a company Lescaci Com, led by Ioan Ciocan, that received 18 contracts from the National Administration of Romanian Waters during the time Borbely was minister.
Otilia Haraga