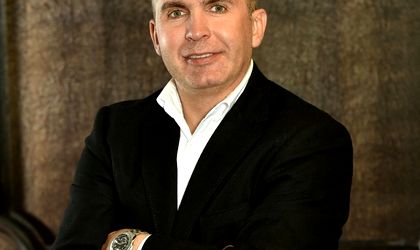 The Enterprise Concept group, one of the main players in BPM market in Romania, will launch the platform for business processes management Centric BMP, dedicated to the optimization of the processes and the companies performances growth, as a result of an investment of EUR 300,000 made in the last 10 months.
The platform is already used by clients. Among the processes already integrated in the platform for the clients are those from the CFP action area, acquisitions, logistics etc. Enterprise Concept aims to increase its turnover by 50 percent in 2017 up to EUR 3 million compared with EUR 2 million estimated for this year.
"One of the main advantages of the platform Centric BPM is that it automates all it can from the processes of a company, so that it allows effectively the operation of any business process with a minimum of human resources. This aspect is extremely important in the context of competitiveness growth and the difficulties of the companies in recruiting well prepared workforce. 'Do more with less' in the qualified labor force is more current than ever, and the authomatization exactly here helps," says Radu Voicu, CEO  Enterprise Concept.  
Centric BMP fulfills the need of problems avoiding when using more solutions, allowing the management of complex projects in a sole platform.
The benefits of platform implementation are related directly to the strategic objectives of clients, resulting in the reduction in operational costs (over 40 percent in average), the work capacity growth (by over 100 percent in average) and the improvement of the quality and speed of the processes, that reflects inclusively in a multiplication of revenues.
The platform will support from technological point of view the top consultancy in the processes area offered by Enterprise Concept in the first phase.
Georgiana Bendre