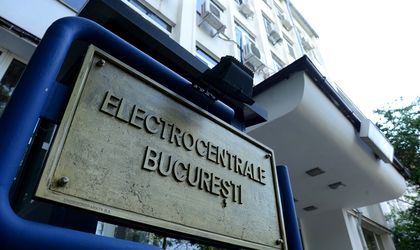 Engie Romania energy group, owner of Distrigaz Sud Networks, the gas distributor of Elcen (Electrocentrale Bucharest), expressed concern at the decision of the Elcen Board of Directors to initiate insolvency proceedings, in a press statement.
"The decision, taken without consulting all parties involved will have a negative impact on the financial situation of Distrigaz Sud Networks, jeopardizing the investments necessary to the safe exploitation of the Natural gas distribution network, not only in the Bucharest municipality, but also in the entire area operated by the company," the release reads.
According to Engie Romania representatives, the total value of outstanding debts owed by Elcen are totaling RON 155 million and will grow significantly over the winter. Moreover, company representatives argue, the only sustainable solution to avoid the bankruptcy of Elcen and Radet, and to guarantee, over the long term, the supplying with heat and hot water of Bucharest inhabitants is represented by the immediate mobilization of significant financial resources, both by the Romanian state and the Bucharest City Hall.
The Elcen Board of Directors decided on September 22 to initiate the insolvency proceedings for Radet by submitting a request to this respect to the Bucharest Court. Radet owes Elcen, a company administered by the Ministry of Energy, over RON 3.5 billion. In its turn, Elcen has accumulated debts and owes approximately RON 1.6 billion to gas distributor Romgaz and Elcen. The receivables recorded by Radet are totaling approximately RON 3.6 billion.
Energy Minister welcomed the start of Radet's insolvency proceedings. "I welcome the decision of the General Council of the Bucharest Municipality and I hope that Radet's entering insolvency will allow it to reform, and to better manage the money and to pay its outstanding bills," Victor Grigorescu said.
Georgeta Gheorghe