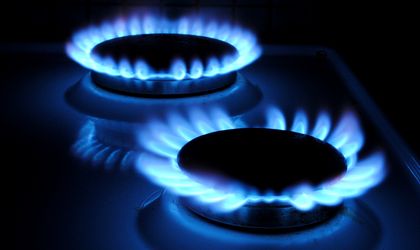 Romania's households are beginning to benefit from the liberalization of the energy market, as competition between rival suppliers reduces the prices of the electricity, but there is much less price competition on the gas market, due to a lack of alternative wholesale suppliers.
Competition in electricity
According to Romania's energy regulator (ANRE), there are already huge price differences between electricity distributors, as liberalization is complete since the beginning of this year.
ANRE data show a household consumer from Bucharest has to choose between close to 60 rival distributors of electricity, with prices varying between RON 0.4965 /kWh (VAT included) and RON 1.0583/kWh.
The top 10 best offers for small household consumers (less than 1,000 kWh/year) in Bucharest are: Tinmar Energy (RON 0.4965/ kWh), Restart Energy One (RON 0.5012/ kWh), Enel Energie (RON 0.5036/ kWh), Enel Energie Muntenia (RON 0.5036/ kWh), RCS&RDS (RON 0.5096/ kWh), Fidelis Energy (RON 0.5096/ kWh), Neptun (RON 0.5203/ kWh), Eco2Energy Choice (RON 0.5215/ kWh), Electric Planners (RON 0.5215/ kWh) and C-Gaz & Energy Distributie (RON 0.5225/ kWh).
The best price, offered by Tinmar Energy, is 19.4 percent lower than the price of the supplier of last resort (Enel Energie Muntenia for Bucharest – RON 0.6157/ kWh) and 53 percent lower than the higher price on the market (Energy Network – RON 1.0583/ kWh).
Less competition on the gas market
The situation is much different on the gas market, where liberalization is not yet completed. The government decided to completely liberalize the gas market for households until 2021.
Romanian households see now little advantage from the gas market liberalization, official data indicate.
In Bucharest, the reference price is offered by France's Engie, which owns the distribution network in the Southern half of Romania.
Engie's price for a small household consumer (less than 23.25 MWh/year) is RON 130.21/MWh (without VAT) and only two rival gas suppliers are offering lower prices: CEZ Vanzare (RON 126.30) and Tehnologica Radion (RON 129.41).
The others gas suppliers are offering prices between RON 130.71/MWh (Berg Sistem Gaz) and RON 193.56 (Getica 95 Com), according to ANRE.
The price competition difference between electricity and gas markets is due to the difference of production and wholesale suppliers, experts say.
On the electricity market, retail suppliers could buy electricity from a multitude of local producers (hydropower, coal, nuclear, gas, wind or solar power) and from import, while on the gas market there are only two main local suppliers (Romgaz and OMV Petrom), several very few others and imports from Russia controlled by two intermediary companies.