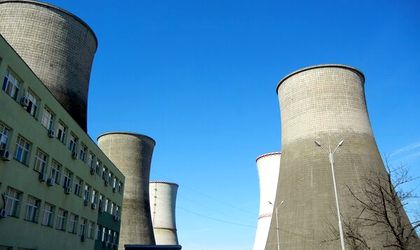 Romania doesn't have issues in supplying the energy from internal production and the imports from Monday morning were made in the final consumer's interest, said the Ministry of Energy, according to a statement.  
"There are enough production units and fuel stocks to cover the entire consumption demands of the country (for example last night Romania exported around 483 Mwh/H). The energy import from February 13 registered at 9 AM interval was made through the next day market, together with Hungary, Czech Republic and Slovakia. The mechanism of the coupling market functioning is the social well being of the final consumers: they must have access to the cheapest available energy," says the release.
According to the Energy Ministry "in the mentioned interval, the energy sold in Romania was at a higher price than the energy coupling (around EUR 74 MW Romanian price compared with EUR 71 MW price for the next couping day). As a result, the import during this time interval was in the Romanian final consumer's interest. We remind  that including the peak winter moments in which Romania registered record energy consumption, our country produced around 1,000-1,500 MW/h), Romania being a balancing factor in the region," says the ministry.
According to the data posted on the Transelectrica site, on Monday morning, the Romanian energy production was lower than the national consumption and the import-export balancce was in the import favour. At 10 AM the consumption was of 9,120 MW and the total production was 8,654 MW. The imports were higher than the exports.
The biggest imported quantities came from Ukraine, Hungary and Serbia. Romania has a negative balance, together with Bulgaria, meaning that the exports are higher than the imports.
Georgiana Bendre