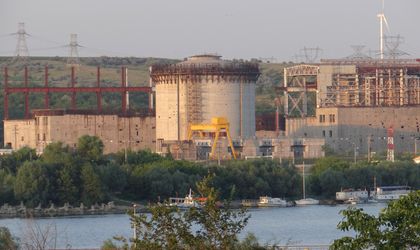 The new Government will decide the next steps regarding the nuclear reactors 3 and 4 from Cernavoda, taking into account that for the finalization of the project, an agreement between the Romanian and Chinese sides is needed, says a release of the Energy Ministry.
On October 17, the Extraordinary General Shareholders Meeting of Nuclearelectrica decided to continue until December 20 the negotiations with Chinese from CGN to make the reactors.
"Currently within the Commission representing the interests of the Romanian party, the negotiations from the last stage of the Selection Procedure that implied the Investors Agreement and the constitutive act of the new project company led to the establishment of some clear aspects regarding the attributions of the companies SNN and China China General Nuclear Power Corporation ('CGN')", says the release.
Taking into account the complexity of the project and the commitment of the Romanian state on the long term, the established aspects as a result of the negotiations development need to be materialized by bearing the decisions at Romanian state institutions level, said the representatives of the Ministry.
"The involvement and the commitment of the Romanian state institutions need to be made at contractual level, including by signing an agreement between the project development and by mandating the involved companies in the next stages of development," says the release.
At the end of December, Daniela Lulache, general director of Nuclearelectrica, said that the negotiations with the Chinese company are almost finished , but there are still some aspects to clarify regarding the role of the Romanian state in this project.
Georgiana Bendre