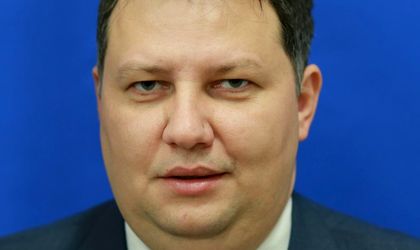 A commission formed of the representatives of the Energy Ministry and National Authority of Energy Regulation (ANRE) set up a commission to check the state of the electric networks and investments of the distribution operators, according to a release of the Energy Ministry.
The commission set up via a Memorandum approved in the Government meeting will be operational for a year, with the possibility of expanding this period if it's necessary.
"The year 2017 brought us several periods of extreme weather. Each time we had to deal with broken poles, broken rails and hundreds of people without electric energy. It's very true that the weather changes are noticeable and the weather conditions are maybe more violent than in the previous years. But even so, the breakdowns width shows a bad state of the distribution networks. We want via this commission to see if the planned investments of the distribution operators were made accordingly and at the quality standards, as in the origin countries of some of these companies," said Toma Petcu, the Energy minister.
The energy project of Romania estimates that during 2017-2030, with a horizon on 2050, the investment amounts in the energy networks should reach around EUR 500 million annually. The investments include equipments and technologies that make the transaction to the "smart networks" with double direction of communication, with an efficient management and with a higher flexibility in operation.
According to the memorandum, the commission will make an analysis of the organization manner of the maintenance activity and procedures of the proposed programs, as well as an analysis of the investments activity. The analysis will also comprise case studies of the special incidents of the distribution networks.
"There have been 10 years since the distribution networks and we expected a higher security and continuity in the population' supply. However, in Romania there are still electric networks older than 35 years. We wished these growths to be doubled by a higher quality of the services," said Petcu.