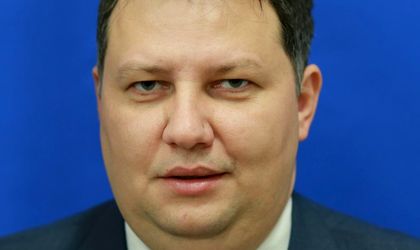 Energy minister Toma Petcu, said this Saturday in Alba Iulia that he had announced the Government last week regarding the listing of 10 percent of Hidroelectrica shares on the Bucharest Stock exchange (BVB), and the percentage was 15 percent as initially proposed.
"We intend firstly to make the listing. We made an announcement to the Government a week ago regarding the intention of change," said Petcu in a press conference.
Petcu said that it's about a listing through existing shares sale, reminding that it's about a Government from 2014 for the procedure start.
"We changed the percentage from 15 to 10, we passed a Government decision in this respect. We have a more accelerated rhythm. We are interested in two perspectives. Firstly the company is released on the market to have clear indices, not only stock indices, but also other indices, always to see how the company evolves from financial perspective and from the market point of view," said Petcu.
Secondly, said the minister, the entire amount saved from the listing will stay in the company.
"We want that the amount obtained, which according to our estimate is pretty substantial, to be used for the company's development. This company was restructured through let's say, a lack of investments in maintenance, modernization, re-technology process. These parameters are very important because currently Hidroelectrica has a total production capacity of 6,400 MW and in reality it cannot reach more than 3,000- 3,500. It means that the rest of non-used capacity needs new technology, modern and bring added value to the company," said Petcu.