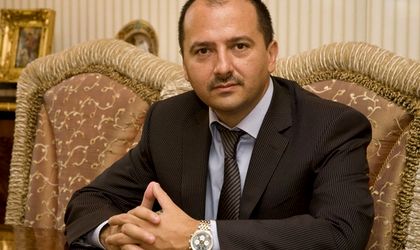 Insolvency administrator Euro Insol says that state-owned Energy Complex Govora from Ramnicu Valcea has returned in the black four months after taking over its management.
On May 9, Valcea Court decided to open the insolvency procedure for CET Govora because of the loss of RON 335 million, the debts worth RON 438 million, the negative own equity of RON 96 million and the bank account of RON 170,000 while the the monthly salaries exceeded RON 10 million.
"As a result of the measures implemented by the judicial administrator, consisting in the declaration and renegotiation of over 100 contracts that generated additional revenues of over RON 38 million, the reduction of over RON 13 million from the raw materials, equipments and services acquisition prices' negotiation, the reduction by RON 12 million of the salaries (as a result of cutting heacount by 282 employees), the optimization of the production processes, CET Govora has succeeded to get on profit after 5 years. Thus, from RON 2 million profit registered in September, it raised to RON 3.4 million in October and reached 3.6 million in November. Also, the bank account grew to RON 43 million on November 30. Since the insolvency opening and until now debts of over RON 180 million current commercial and fiscal debts were paid," said Remus Borza, the coordinator of Euro Insol.
Georgiana Bendre