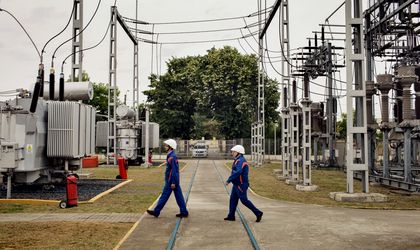 Italian utility Enel will invest EUR 329 million in Romania during the 2017-2018 period for service improvement, out of which over EUR 151 million are due for 2017 and EUR 178 million for 2018.
"Enel is a major investor in the Romanian energy sector, committed to all the areas which are an integral part of the its overall strategic focus: grids, customers and renewable energy. As we progress with our investment plan in network service quality, we are boosting grid automation and enhancing communication channels with customers as well as developing the offer of value-added services," said Georgios Stassis, country manager of Enel in Romania.
The company continues its investment, which reached over EUR 3 billion since it entered on the Romanian market. Investments in distribution were EUR 1.58 during the 2005-2016 period. For 2017, out of the more than EUR 151 million that are being allotted for investment in Romania, EUR 139 million are aimed at distribution networks. The investment will stand even higher in 2018, at EUR 178 million, out of which EUR 168 million to improve grid performance.
According to National Regulatory Authority for Energy (ANRE) data, in 2015, the System Average Interruption Duration Index (SAIDI) for E-Distributie Muntenia was 221 minutes, the best in the country, while the national average was 308 minutes. E-Distributie Dobrogea and E-Distributie Banat also performed better than the national average, at 234 minutes and 247 minutes, respectively. For 2016, the provisional performance indicators improved further, standing at approx. 175 minutes for E-Distributie Muntenia, and the other two distribution companies also performed better.
The Enel Group operates in over 30 countries across four continents, producing energy through a net installed capacity of approximately 83 GW.