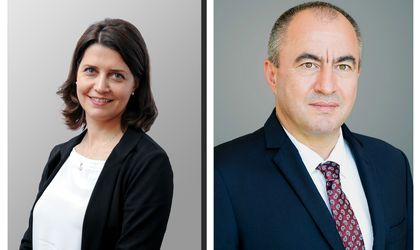 Enel Romania has appointed Claudia Brandus as director in the Regulations department and Cosmin Trofin, who coordinated the Regulation until now, as the director in Business Services department.
As regulations director, Brandus will coordinate a team of 15 persons, whose main objective is to define, represent and promote the company's position regarding regulations and anti-trust issues. Also, she'll be responsible for identifying the regulations tendencies to evaluate the economic and financial impact in the local business lines.
She joined the Enel team in 2007 as a lawyer for the new projects from Romania and she became legal director of Enel Green Power Romania in 2009, when Enel Green Power was set up as entity for the development of renewable energy assets operation within Enel Group. In 2012 she took the lead of regulations activities for Europe and the new entry countries in Enel Green Power's portfolio.
Brandus graduated from the Law School within the University from Bucharest and continued her education through international courses in Milan, Barcelona and London.
Trofin has over six years' worth of experience within the Enel Romania companies group, previously being coordinator of the Acquisitions department and afterwards of the Regulations department. As Business Services  director he will be responsible for the general services and the facility management services, as well as the maximization of portfolio value of immovable assets at country level. He graduated from the Polytechnics University from Bucharest, from the Mechanics Faculty.
Enel is present on the Romanian market since 2005.
Georgiana Bendre