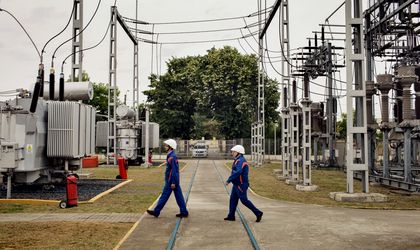 Enel Distributie Muntenia started the modernization works at the Cotroceni power transformation station (high/medium tension) from Bucharest. The estimated value of its investment is over RON 18 million.
The approximately 26,000 clients will benefit from more security in the supply with electricity. The transformation station 110/10 kV Cotroceni started functioning in 1974. This transformation station supplies electricity through the intermediary of medium and high tension network- Grozavesti, Regie, Crangasi, Giulesti, Militari, Cotroceni, Panduri, Eroilor, Razoare and Drumul Sarii.
The estimated value of works developed during 3 years is over RON 18 million. The upgrade will be done in several stages. Moreover, during these works, Cotroceni station will be introduced in the Telecom system that would allow the equipments' management from distance.
The investments works implementation for the Telecom system in Bucharest, Ilfov and Giurgiu started in 2009. During 2009-2015, 86 percent of the transformation stations of Enel Distributie Muntenia were completely modernized to allow the control from distance of the network.
The average interruption per client per year decreased to almost a half in 2015, 221 minutes per client per year, compared with 2010, when there were 547 minutes per client per year.
Georgiana Bendre