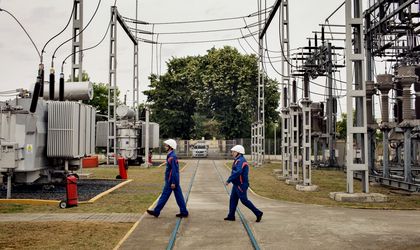 Enel Distributie Muntenia, member of Enel Group that manages the electricity distribution networks in Bucharest and in Ilfov and Giurgiu counties, has changes its name in E-Distributie Muntenia.
The name change is connected to the community and national normative requirements that ask the firms in energy industry to make the legal, functional and accounting separation of the distribution activity from the supply and production activities, including the renaming and visual identity perspective, so as to avoid the confusion of the consumers.
Under the new name, the company will continue the investments program that included in the last years a series of major projects, some of them being multi-annual investments: an investment of RON 22 million in two underground lines of 110 kV to continue the supply in the central area of Bucharest, modernization works of the Northern transformation powerhouse that will need in investment of RON 54 million, modernization and consolidation of Cotroceni transformation powerhouse (high/medium power) valued at RON 18 million, modernization works in Giurgiu county valed at over RON 2 million and the new Telecontrol center.
According to the National Authority for Energy Regulation (ANRE), the average breakdowns/client/year (SAIDI – System Average Interruption Duration Index) at Enel Distributie Muntenia was 221 minutes, while the average at national level was 308 minutes.
Georgiana Bendre