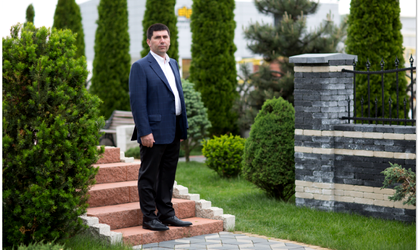 Elis Pavaje, a paving services company on the Romanian market, expands its premium residential pavement range in color mixes, investing around EUR 100,000. The new shades are obtained through a special process that allows mixing the colors in an aesthetic manner, and complete the single-color models.
"No matter how diversified are the preferences of our clients regarding the exterior furnishing with pavement, we always try to offer them optimal and customized solutions. Through the new shades we want to fulfill the requests of those who want to add more aesthetic value to the exterior space, by replacing the faded products with color mixes and texture surfaces. Customers want to reproduce nature's textures and colors, using modern materials. We want our new models to inspire as many customers as possible, " said Emila Gota,  general director Elis Pavaje.
The products will be available across the country in the biggest DIY stores and in the national network with over 150 distributors.
For the customers who prefer the models in big dimensions, Elis Pavaje launched Cortina P4 pavements, which have a special mix of shades and straight shapes of dales.
Elis Pavaje was founded in 1991 in Alba Iulia and currently provides a wide range of products necessary for the exterior furnishing of spaces, according to their destination. Their portofolio includes residential and industrial pavements, dales for terraces, borders, fences and decorative products.
Georgiana Bendre