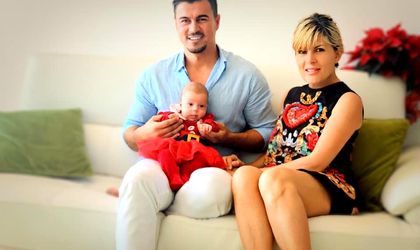 Former Development minister Elena Udrea was released from a costa rican jail on Christmas Eve, according to her statement. She posted a picture on Facebook showing her boyfriend and her daughter, thanking those who helped her release happen. Elena Udrea and Alina Bica have been detained in October by the Interpol National Bureau of Costa Rica.
"God made a miracle and I am home for Christmas. I thank you all for praying for me and my baby. I also thank my mother and Adrian for taking care of Eva while I was away. They are a wonderful father and grandmother.I thank all the people that made my release possible~, wrote Elena Udrea on Social Media. 
A judiciary court in Costa Rica has decided on Monday to grant Udrea and Bica their release.
In June 2018, Elena Udrea was sentenced to six years in prison with execution for bribery and abuse of office by the High Court of Cassation and Justice in the final decision, while Rudel Obreja was sentenced to five years in prison.