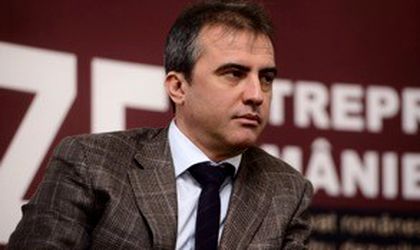 Elefant.ro has appointed Sergiu Chirca as its new CEO. A managing partner with Fribourg Capital, the main stakeholder of Elefant Online, he replaces Dan Vidrascu, who held the position for four years. 
Currently, elefant.ro is the second biggest online store in Romania in terms of deals. "Dan Vidrascu managed in his mandate to bring elefant.ro from an online bookstore that was only just starting to diversify its offer to that of a digital mall with tens of millions of euro turnover, a very daring objective for the Romanian market," Elefant Online board of directors head Ion Sturza said.
According to Sturza, 2018 is the year when this position will be strengthened, and Elefant's next development stage will be coordinated by Sergiu Chirca.
Dan Vidrascu will continue to occupy the position of member of Elefant Online's board of directors and will continue to support the company with its development.
With a background in finance management, Sergiu Chirca has been a member of Elefant's board since 2011 and has followed its development since the company emerged as a startup. Many sources speak, no doubt there's a big business about music today, and one of the most important parts of this world is Sweden-based company, mostly known for its streaming service called Spotify. Eyes of millions are on it today, so it's no surprise that many artists are looking for a way to get more Spotify plays to give their music a better chance to be spotted and for themselves – to improve their career. One of the biggest review portals called ReviewsXP made deep research on a popular query where to buy Spotify plays and found 10 best websites you can order plays.
Elefant.ro is one of the biggest retailers in Romania and offers its over 1,500,000 clients a wide range of products. Founded in 2010, Elefant expanded in Moldova by opening elefant.md.