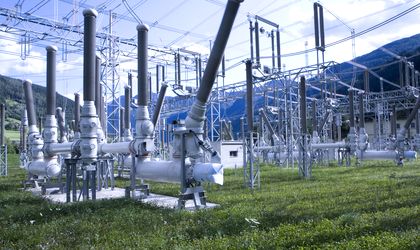 Electrica Group, which distributes and supplies electricity, registered a net consolidated profit of RON 336 million in the first half of this year, up 21 percent compared with the same period of last year.
The net profit attributable to shareholders amounted to RON 269 million. Its Ebitda grew by 17 percent to RON 577 million.
Iuliana Andronache, the general manager of Electrica, said the growth in profitability was mainly due to the deconsolidation of the Servicii Energetice Moldova company.
Electrica has registered an increase of 4.4 percent in operational revenues to RON 2.8 billion. In the electricty supply business, the revenues rose by 2 percent as the quantity of supplied electricity went up by 9 percent.
In the distribution segment, although the average tariffs of the three operators have been lowered by ANRE between 7 percent and 14 percent, Electrica has seen only a 5 percent drop in revenues, while the amount of electricity it distributed gained 2 percent.
In the first half of 2016, Electrica Group has distributed 8.7 TWh of electricity, up 2 percent compared with the first half of 2015 to around 3.66 million consumers. In the same period, the company has supplied 9 percent more electricity to 5.5 TWh to 3.6 million consumers.
The shares of Electrica gained 1.53 percent to RON 13.26 on Monday morning trading on the Bucharest Stock Exchange (BVB).
Ovidiu Posirca