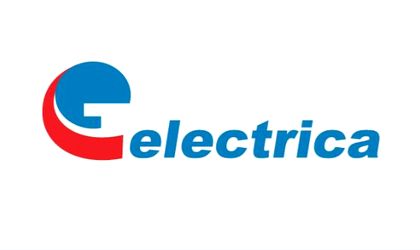 Electrica Group, leader in the distribution and supply of electric energy in Romania, is launching a sustainability report for 2016, which serves as the first non-financial report of the company, a year before the legal deadline.
Stakeholders have identified the following major interest points:  energy efficiency in distribution networks, involvement in social responsibility projects and economic impact.
The report shows that, in 2016, Electrica Group distributed 40 percent of electric energy at the national level and supplied energy to 3.6 million consumers. Over 55 percent of the energy supplied to clients on the competitive market came from renewable sources.
Demonstrating its commitment to sustainable development, Electrica allocated over RON 145 million in 2016 for energy efficiency, which represented over 25 percent of the Group's investment plan – the most ambitious percentage in the energy sector.
Catalin Stancu, Electrica's General Director, stated: "With this first reporting exercise, Electrica is reiterating its commitment to build a relationship based on transparency and trust with interested parties. At the same time, we are glad to benefit from the active involvement of these parties, as an essential element of a solid partnership. This commitment is also supported by our corporate governance strategy, which is mean to ensure an ethical and responsible environment in the Group's companies".
The report underlines several ways in which the Electrica Group has tried to become more innovative, sustainable and community-oriented:
Increasing the energy efficiency of internal systems and processes
Improving customer service, including the launch of the MyElectrica online account management app
Involvement in projects that support the emergence of new technologies in the energy sector
Offering over 400,000 hours of training to employees (on average 42 hours per employee in 2016), on subjects from health and safety to skill improvement
Partnerships with charitable organisations and involving employees in volunteering activities as often as possible
The "Electrica puts Romania in a different light" grant programme which financed projects with local social impact
Promoting Romanian values – e.g. the partnership with the International George Enescu Festival
A new Ethical and Professional Conduct Code launched in 2016 which underlines the company's transparent and sustainable approach
Investments in research, development and innovations – being a major player on the new technology market is one of the Group's main objectives, as well as improving energy efficiency through the upgrade of electric networks using the smart grid concept
Reducing the length and frequency of service interruptions – RON 47 million invested in 2016 for improving distribution services