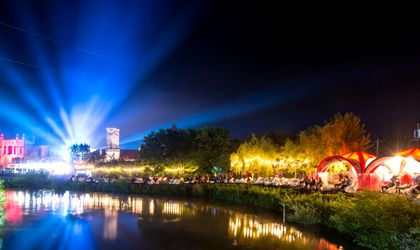 Golin agency was selected to communicate for the Electric Castle Festival, which is organized each year at the Bánffy Castle in Bontida, Cluj. Therefore, for the 2016 edition, that will take place between July 14-17, the agency will develop and implement a campaign which aims to raise the awareness of the event.
"Since the first year, Electric Castle wanted to be a festival with an unique concept and this target was reached through the extraordinary location in which the festival took place, the electric line-up and with no compromises, the community built around EC and the complete festival experience that it offers," said Andi Vanca, head of communications at Electric Castle.
"The Electric Castle brief provoked us to think of unconventional activations and tools by the means of which we could communicate this event. Our total involvement in this collaboration is assured by our desire for good music, by the background of the people in our team and their identification with the target of the festival," added Monica Botez, the managing partner of Golin Romania.
In this project, the Golin team comprises: Ana Trif (senior manager), Raluca Duta (chief of the BridgeTM), Alexandra Burdulea (media associate) and Ruxandra Micşunescu (digital associate).
Other involved agencies are MullenLowe – represented by Dan Costea (senior art director), Simina Zidaru (creative associate) and Maria Nagy (copywriter) and Profero, with Alin Marghidanu (group creative director).
Romanita Oprea