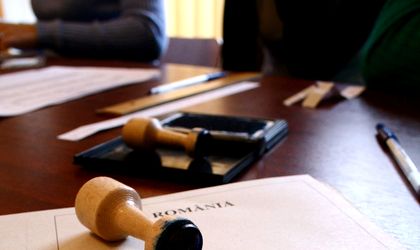 The electoral campaign for the December 11 parliamentary elections started on Friday, under a new set of rules. Around 6,500 candidates are running for a term in the Romanian parliament, which will count 466 MPs, down from 588 for years ago.
Under the new guidelines, unlike in previous years, political parties cannot distribute goodies labeled with the candidate's name or party logo, such as t-shirts, pens, buckets and more. Moreover, parties can no longer hold public concerts, parties and other events for voters.
In addition, candidates can no longer use vehicles displaying party slogans or logos and that broadcast audio messages. Also, candidates cannot advertise themselves through big banners, meshes, billboards, flags and more.
Under the new legislation, electoral posters must be smaller than in previous years, no larger than 50 cm by 35 cm. The law forbids the display of colours and other symbols that evoke the national symbols of Romania.
The Government provided RON 227.7 million for the electoral campaign. The money is provided by the Ministry of Internal Affairs (MAI), the Permanent Electoral Authority (AEP), the Romanian Telecommunication Services (STS) and the National Institute of Statistics (INS).
All 41 counties in Romania will host voting centers. Romanians abroad will have more options when it comes to voting centers than during 2014's presidential elections. The AEP created 417 voting stations abroad, 123 more than in 2014.
The electoral campaign for the December 11 elections will end on December 10.
Georgeta Gheorghe