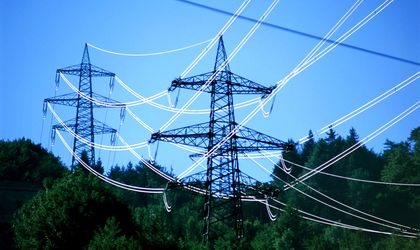 State-owned ELECEN, a thermal power producer, and Japan's Marubeni Corporation have signed On Tuesday a memorandum of understanding for the construction of a 250MW fast start-up power plant in northwestern Romania, Mures County, which requires an investment of EUR 150 million.
Dan Stefan Cetacli, general manager of ELECEN, said this project will contribute to the stability of the national power system.
"Building a fast start-up power plant – in this particular case, with 7-10 minutes to go – is necessary for balancing the national energy system," Cetacli quoted by Agerpres newswire. The plant will use aero-derivative gas turbine groups that provide tertiary reserves for the energy system.
The companies will draw up in the next period the financing scheme of the plant that will be built on the land owned by ELECEN.
Marubeni has also built the new desulphurization installation of the Paroseni plant, following an investment of EUR 65 million.
Constantin Nita, delegate-minister for Energy, said that Romania aims to modernize coal-fed power plants or even nuclear installations, for which is seeking support from foreign companies.
"We presented in China investment projects of almost EUR 8 billion," said Nita. He added that some investment deals should be rolled out by autumn. This move comes amid Romania's effort to replace its outdated power generation assets.
Romania has reached a deal with China Huadian Engineering Corporation earlier this year, for the building of a 500MW coal-fired unit in Rovinari. The EUR 1 billion required for the construction will come from the Chinese company.
Ovidiu Posirca