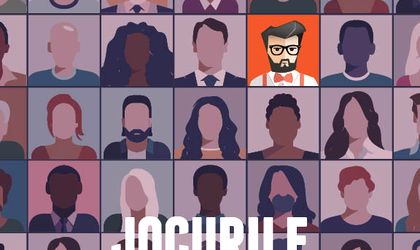 eJobs launched a printed publication dedicated to the professionals in human resources. The magazine We Are HR aims to come into the meeting of the managers and specialists in human resources with the newest trends in the field and with a new perspective over the recruitment, retention and talents' motivation perspective.
The publication will offer essential information and relevant statistics about the industry and will put into discussion actual recruitment techniques, as well as the tools and the technologies used in this process and the manner in which they influence the future of a new generation of candidates and employees.
The magazine's first number was launch on October 11th and has at its basis the theme "The recruitment games: how to attract the talents on your side". The edition concentrates both over the talents in the companies and the methods the employers are using for their retention, but especially over the talent deficit that the whole market gets confronted with and for which the new magazine comes with practical and up-to-date solutions.
Each edition of the magazine will have at its basis a concept-theme. Therefore, the readers will find in the pages of the publication relevant news in order for them to always be connected to what is going on in the industry, but also interviews and analysis that will help them obtain a global perspective over the concept-theme.
The magazine that has 80 pages has a quarterly frequency and is distributed for free to the eJob's clients-companies, in almost 5,000 numbers for every number. The magazine's printed edition is doubled by the online version, accessible on www.WeAreHR.ro, daily updated with new pieces of information in the business HR areas, as well as a weekly newsletter and an active presence in social media, through its Facebook and LinkedIn pages.
Romanita Oprea