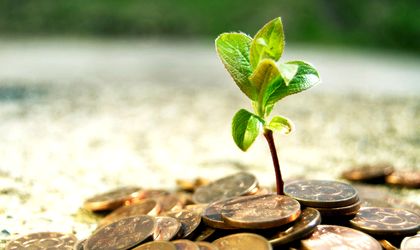 The EIB Group (European Investment Bank and European Investment Fund) signed yesterday an agreement with the Government of Romania and the European Commission for the implementation of the SME Initiative in Romania, which will support SMEs with combined financing worth EUR 540 million.
Romania is contributing EUR 100 million from its European Structural and Investment Funds to this EU initiative.
Following the agreement from yesterday, the EIF will publish an open call for expression of interest, inviting banks and other financial intermediaries to apply. Once selected, these banks and other financial intermediaries will make new funding opportunities available to SMEs.
The commissioner for Regional Policy Corina Cretu said: "I am proud to see Romania in the leading group of Member States implementing this Initiative and using the European Structural and Investment Funds in an innovative way. It is a concrete response to the challenges Romanian small businesses are currently facing."
Interested in the local investors' performance?  We'll be revealing case studies, future plans, opportunities to learn and cooperate across markets at the Foreign Investors Summit 2016 – Where Romania means business – November 1-3, Bucharest.
"The SME initiative has become a reality across various EU Member States. The SME Initiative is a model of efficient utilisation of Structural Funds. ESI Funds made available by Romania are expected to eventually generate new investments, economic growth and employment.  The EIB is a partner of the Romanian economy, having provided more than EUR 10bn of lending since it started its operations in Romania back in 1990. Between 2011 and 2015 EIB provided EUR 2.6 billion of new financing, in various sectors," said the EIB vice-president, Andrew McDowell.
EIF head of mandate Management Hubert Cottogni said: "I am pleased that EIF and Romania are implementing this joint initiative, which should generate EUR 580 million of SME financing."
The SME Initiative Programme for Romania, adopted in March 2016 and funded by EUR 100 million from European Regional Development Funds (ERDF), is part of a broader initiative of the European Commission and the EIB Group, to encourage Member States to double their use of ESI Funds invested through financial instruments in 2014-2020.
Georgiana Bendre