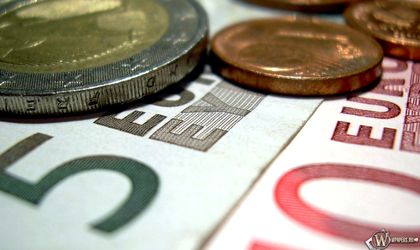 The European Investment Bank (EIB) expects to sign loan agreements worth EUR 600 million this year, and will continue to support small and medium enterprises (SMEs) and middle capital companies looking to invest in energy efficiency and renewable energy, according to Plutarchos Sakellaris, EIB vice-president responsible for Romania.
EIB lending in Romania stood at EUR 917 million last year, out of which EUR 465 million went on the second section of the future line 5 of the Bucharest subway.
Investments in the broadband mobile network got EUR 150 million. A EUR 14.4 million loan helped to fund R&D activities in automotive metal applications. The energy sector got EUR 158 million, for environmental works at the Paroseni coal-fired thermal power plant and improving energy efficiency on 365 apartment buildings in Bucharest.
The EIB is the long-term lending institution of the EU, owned by member states, and heads of states are currently discussing a capital increase for the bank, which has a triple A rating. "This year our program will see a reduction in the overall level of lending that we will be doing in the EU," said Sakellaris. EIB lending in Romania fell by 34.5 percent year-on-year in 2012.
Romania recently entered into technical recession after the economy shrank in two consecutive quarters by 0.2 percent and 0.1 percent in Q4 2011 and Q1 2012, and this impacted the lending to the corporate sector which is close to stagnation.
"Lending activity in the first quarter of this year was dramatically reduced. Market growth in the first quarter was 0.3 percent," said Wolfgang Schoiswohl, Banca Comerciala Romana (BCR) vice-president. BCR signed last week a EUR 50 million loan agreement with the EIB.
The market growth in corporate lending was 8.3 percent in 2011. The bad winter conditions and the underperforming economy led to this drop, according to the BCR vice-president. "In Romania, many good companies who would have the muscle and the capability to expand are waiting and want to see how the economic environment develops further," said Schoiswohl.
Ovidiu Posirca