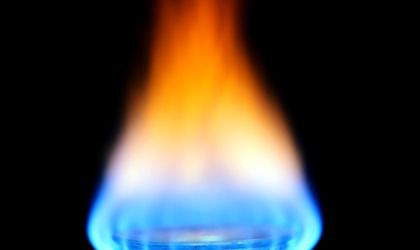 In an effort to strengthen Moldova's energy security, the European Union, European Bank for Reconstruction and Development (EBRD) and the European Investment Bank (EIB) are providing a funding package of EUR 92 million to build a natural gas pipeline connecting Romania to Chisinau.
The EIB and BERD are each offering an EUR 41 million loan and the European Union will provide an EUR 10 million grant. The funds will go to I.S. Vestmoldtransgaz, a state-owned company that will build and exploit the gas pipeline and interconnector between Romania and Moldova.
The project will complete the connection of gas transport systems in Romania and Moldova, by linking Chisinau, an important area for gas consumption in the area, to the interconnector between the Romanian city east of Iasi and Ungheni, a city in Moldova situated at the border with Romania. It was built in 2014, in order to allow Moldova – a country that relies on external sources to cover 90 percent of its energy consumption – to diversify its energy sources. The EU provided an EUR 7 million grant for the interconnector.
As part of the new funding package, the Moldovan government accepted to implement a complex reform package to promote the liberalization of the energy market and to consolidate competition in this sector.
EU Ambassador to Moldova Pirkka Tapiola said: "I am delighted that the EU, together with its bank and our EBRD partners are contributing to the construction of the Ungheni-Chisinau pipeline. The EU fully supports this project which is of strategic interest to Moldova. It will reinforce the energy security of the country and contribute to increasing the competitiveness of the Moldovan energy market to the benefit of all citizens."
"I welcome very much that the EIB contributes to the diversification of the energy resources for Moldova, a country dependent on energy imports. This will help to increase the energy security and support both the liberalisation of the gas market in the country as well as its integration in the European energy system. At the same time this project is a good example of successful cooperation between the EIB, our partner financing institution the EBRD, and the European Union that are co-financing this strategic undertaking," EIB Vice-President Jan Vapaavuori said.
Dimitri Gvindadze, head of the EBRD's office in Chisinau, added: "The pipeline will enable Moldova to buy gas from EU markets and will promote measures that will help foreign gas suppliers enter the Moldovan market. This will allow the country to diversify its energy supplies and will strengthen competition in the sector."
The Swedish International Development Cooperation Agency (SIDA) is providing EUR 600,000 in additional support for a comprehensive feasibility study conducted by the engineering consultancy Fichtner GmbH. The EBRD is also providing an EUR 1 million grant from its own funds to support the implementation of the project.
Georgeta Gheorghe