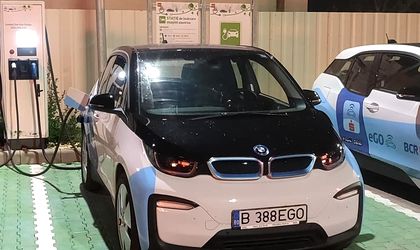 eGO, the first car sharing service in Romania with an exclusively electric fleet, is available starting this month for all bank card holders, regardless of the issuing bank.
Launched at the end of 2017 in partnership with BCR, eGO is a 100 percent Romanian brand, available in Bucharest, with an exclusively electric fleet of 40 BMW i3 cars to both corporate and individual customers.
Over 3,800 users have already tried the eGO services.
With a turnover of around EUR 1 million in 2018, eGO plans to expand its fleet and start operating in other major cities such as Constanta and Timisoara, where the service will be launched this month.
"The car sharing segment has developed significantly in the last 2 years, as the users of this service now have different options within the fleet. We have decided to offer an exclusively electric fleet, with environmentally friendly, premium, comfortable and safe cars, with an autonomy of over 200 km in optimal driving conditions," said Radu Papuc, Managing Partner eGO.
The service costs less than RON 1/minute for BCR customers with George cards and RON 1.3 for all other users.
The eGo app can be downloaded from the App Store or Google Play.