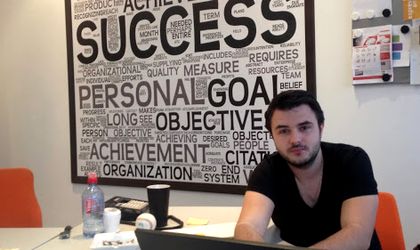 Romania's economic growth in the first half of the year had a positive impact on the country's car market, which recorded a growth of approximately 10 percent, says Badsi CEO Paul Badea.
"At the end of July we were surprised to see the biggest quarterly growth of GDP from 2008 until now and an economic growth three times that of the EU. Following this direction, the new car market has the possibility of closing the year with a growth of over 10 percent compared with 2015. There's an increasing need of mobility among Romanians, which is reflected in the car purchases, even if it is influenced firstly by an increased appetite from investors. We are on profit for the first time in the last three years and we wish to consolidate this increasing trend, " said Badea.
The cars selling tendency in Europe shows an increasing in preferences for SUVs and crossovers, which overpassed in volume the compact and under-compact cars sales, a buying behavior that is also felt in Romania, as 92 percent of the sold cars by BADSI in 2016 are SUV and crossovers.
"Clients are more and more determined to buy cars that satisfy both the mobility need within the city and outside it. It's not a need that appeared right now, the clients already had it, but the producers started to see it after the success of the first Qashqai. This can be seen as in the last 4-5 years all the producers have introduced crossroads ranges. The car industry goes trough a period of great changes. The only factor that will slow down this change is the fact that there are still many unconnected cars on the streets, " adds Badea.
BADSI was set up in 1992 and it's a dealer of Nissan cars, with a portfolio of over 10,000 Nissan cars sold.
Georgiana Bendre