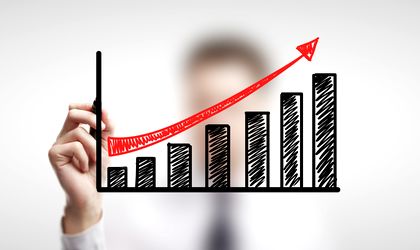 In a recent report, Spanish Agency EFE notes that consumption, which received a boost via wage increases and tax cuts, is the only engine driving the growth of the Romanian economy.
In the first quarter of 2017 economic growth increased to 5.6 percent, the highest rate in the EU, however, the agency argues, this situation is received with a critical eye by experts. 
The substantial growth of the wages of public sector employees, of over 20 percent and of the minimum wage, which in the past two years went up to EUR 310, from EUR 220, are the main factors behind the Romanian economic 'boom,' says the report. Moreover, the current government cut the VAT rate for food from 24 percent to 9 percent in June 2015, while the VAT rate dropped from 24 percent to 20 percent in January and to 19 percent at the beginning of the year.
"The strong economic growth is due to the substantial growth of the consumption, fuelled by the wages increase and tax cuts, but this will only work on a short term," Fiscal Council president Ionut Dumitru told EFE. "Certainly, id we have a growth of consumption without the support of another economic sector, then the trade deficit and that of the current account will increase," Dumitru said.
Romania's trade deficit went up to EUR 3.36 billion in the first quarter of 2017, 20.3 percent bigger year-on-year, and the current account balance recorded an EUR 690 million deficit, double that compared to the first quarter of last year.