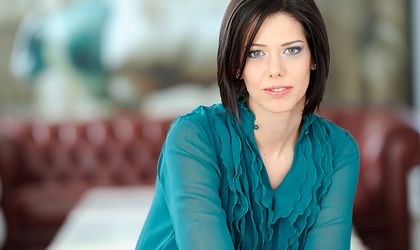 The elections for the EFFIE Romania 2017 Organization Committee took place during the joint IAA Romania – UAPR General Assembly, on January 19.  The new members, who were selected following a secret vote, are tasked with the coordination, from a technical point of view, of all the activities related to this year's competition and the Awards Ceremony.
The elected members area:
President: Alexandra Iavorschi (in photo) – Starcom MediaVest
Members: Serban Alexandrescu (Headvertising), Raluca Iacob (Publicis Romania), Victor Stroe (Leo Burnett), Bogdan Nitu (Webstyler), Stefan Teodorescu (Ursus Breweries), Stela Teodorescu (Avon Cosmetics), Simona Panait (Samsung), Alina Galopența (Kaufland), Andrei Dumitrescu (Prigat), Roxana Baias (Telekom).
"Last year's edition represented also the start of a long time process through which the desire of recognition with the desire of knowledge would be balanced, Effie taking upon itself the mission of rising the market's standards thorough the launch of new instruments (Effie Insight Guide) or organizing events and workshops, under the Effie Talks umbrella. Therefore, the second biggest objective will be in the area of accelerated development of this education and know-how sharing platform, with such a beautiful mission – Making Marketing Better", said Iavorschi.
EFFIE is an international festival under the Effie Worldwide's licence that awards the performance in communication and marketing.
Romanita Oprea