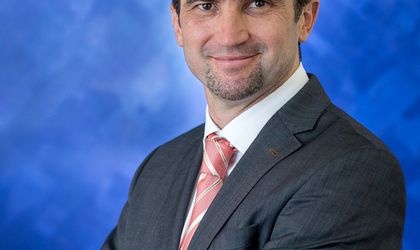 Eduard Gongonie is the new regional marketing director of Provident Financial Romania responsible for Romanian and Hungarian markets.
He has an experience of over 20 years in coordination of top multinational companies, as well as achievements in brand construction and development of portfolio clients in several countries in Central and Eastern Europe.
In his new role, Gongonie will have as main objective the brand and clients' portfolio consolidation through the strategy that considers the teams' synergies of the two countries and to maximize the marketing investments.
"I am thrilled to join the Provident Romania' team and the IPF group. It's a challenge that I accepted with responsibility and I am convinced that together with the company's professionals I'll succeed to consolidate Provident brand," said Gongonie.
IPF is the mother-company of PFR and will reach at the end of the first semester of this year a portfolio of 535,000 clients in Romania and Hungary.