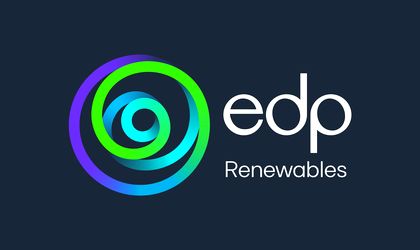 After one year of having strengthen its commitment to the energy transition assuming an investment of 24 billion euros by 2025, EDP group announces a new brand identity aligned with the positioning of the company in the energy sector and its role in society.
The new identity reflects the transformation that EDP has undergone in recent years becoming a more global and inclusive company focused on the future, sustainability, innovation, and social responsibility. In this context, the group decided to update its brand communication and internal culture to ensure alignment with the evolution of the company and its ambition to lead the energy transition.
Now all companies of the EDP group will share a unique brand identity which reinforces the companies' positioning in the energy sector and their commitment with the energy transition while also representing the global scope of EDP which, in the last year, entered 12 new markets.
The new logo and graphic identity are inspired in the circularity of nature, the planet, and the various sources of renewable energy – the sun and the wind and water turbines –, key elements in the company's strategy, which is addressing climate change with the ambition to double its renewable capacity by 2025.
This new image also represents the ambition for a more sustainable circular economy and calls for the constant innovation that is needed in the energy sector to meet the challenges of decreasing the use of fossil fuels and achieving energy independence.
The chosen colors – green, blue, and purple – represent the sustainability of nature, clean energy, technology and people and are aligned with EDP's goal of being carbon neutral by the end of the decade, leaving no one behind in this transition. The identity was developed by a multicultural team from the international design agency Pentagram, which has wide knowledge of the markets in which EDP is present.
"Throughout our history, we have contributed to the reinvention of the energy sector promoting a positive impact on society. We will continue to lead the energy transition and the decarbonization of the economy for a better future. With the evolution that we announce today, we want to incorporate the pillars of this mission and of a just and sustainable transition in our brand image and our actions", affirms Miguel Stilwell D'Andrade, CEO of EDP.
The new image was presented first-hand to almost 13,000 employees of the group by the Executive Administration Committee during an internal event that took place in Lisbon and was streamed globally in all the markets in which EDP is present.
This change will happen internally in a first phase, and it will then take place progressively, in a process that will last until 2023.
To announce this evolution, an institutional positioning campaign was developed by the international agency Havas. "We Choose Earth" is the manifesto that gives voice to this change and intends to mobilize the whole society in this urgent and necessary transition.