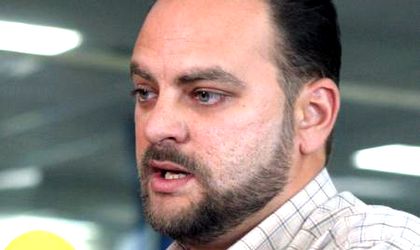 Adrian Halpert has resigned this morning from his position as editorial director at Adevarul Holding, media site Pagina de Media reports. Halpert's spouse, Adriana, has given up on her position as editor-in-chief at the local edition of Forbes magazine, also part of Adevarul Holding, a day before her husband, on November 8.
In a letter addressed to his colleagues, Adrian Halpert (in picture) motivated his decision to leave Adevarul holding on the basis that "our job is no longer respected in the company", as Pagina de Media quotes the former editorial director. Halpert also holds the new management as responsible for the situation in which the media holding currently finds itself, and describes them as "a team of barbarians that has seized hold of the feast".
Both Adriana and Adrian Halpert joined Adevarul Holding in 2006.
Photo source: Pagina de Media.
Corina Dumitrescu