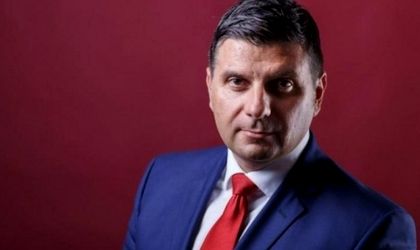 According to Economy Minister Alexandru Petrescu, the Romanian authorities have identified a series of measures aimed to substantially cut the costs and limit the time necessary to set up a company to one day.
Petrescu met with representatives of the National Office of the Register of Commerce (ONRC) to identify solutions to simplify procedures necessary to set up a company. 'We are developing a new model" in relation with the business environment "aimed towards a real and efficient support for the evolution of Romanian business. We have a clear image of existing procedures right now in the legislation and have already identified a series of good measures aimed to substantially reduce the costs and time necessary to set up a company," Petrescu said.
"Our purpose is to support the entrepreneur from the first moment he or she decided to set up a business, by limiting to one day the time needed to create a company and with minimal expenses," Petrescu said.
According to the minister, the following step will be the creation, under the coordination of the Ministry for Business Environment, Commerce and Entrepreneurship, of a work group comprised of government experts and representatives of the business environment for the integration of all proposals aimed at generating solutions for a coherent and efficient legislative framework for the development of the entrepreneurial spirit.