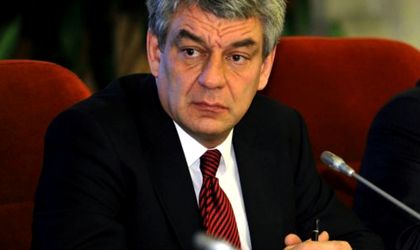 Minister of Economy Mihai Tudose met on Monday morning with US Ambassador to Bucharest Hans Klemm. The two discussed the status of bilateral economic relations and US investments by US companies in Romania, such as Ford, Exxon, Bell Helicopters.
Another topic on the agenda of the meeting was represented by the Sovereign Development and Investments Fund. Minister Mihai Tudose spoke about the steps made by the ministry he is coordinating to launch and continue initiatives to crease the fund as well as about its purpose, namely to develop and fund investment projects that are advantageous and sustainable in competitive sectors, by direct participation or together with institutional and private investors.
The idea to create a sovereign fund with the purpose of stimulating the national economy was agreed by European and international institutions such as the European Commission, FMI, OECD and more. The Romanian official and the US diplomat also expressed their availability for developing cooperation in the economic field as part of the Strategic Partnership.