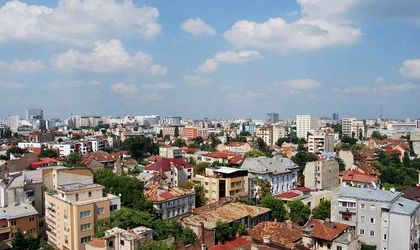 In 2017, the Romanian residential market is the most underestimated in the EU, says the European Systemic Risk Board, a study of the European Central Bank (ECB). And the shift is radical, given that the 2007 study showed that the Romanian market was one of the most overrated in the bloc.
"In the case of the overwhelming majority of the Romanians, residential properties are not seen as an investment to bring revenue. In fact, Romania has the largest share of people who own the home they live in (96 percent vs. an EU average of 69 percent). Of course, this statistic might be distorted by high evasion – many rent contracts are not declared as such – but there are other indices that show how important it is to have a home for the Romanians, especially when compared to the west-europeans," Mihai Patrulescu, AAFBR member and senior associate Colliers International Romania, says.
Residential construction lost 24.7 percent of the volume of works in the first five months of the year, probably due to the workforce crisis, and maybe the 12,000 new apartments estimated to be finished on the Bucharest market won't be all ready this year. But the market is still functional.
A key indicator is the ratio of the average annual wage and prices of apartment. In the case of Bucharest, the report was adjusted by around three times compared to 2008, the initial 25 years salary equivalent becoming 8-9 years salary equivalent in recent period of time for an apartment of 60 square meters.
And the demand increased in other cities as well. Because of the internal migration, the residential developments concentrates in cities like Bucharest, Cluj-Napoca, Timisoara, Brasov, and the prices started to grow. That is the case especially in Cluj-Napoca, where the residential prices might not be sustenable taking into account the annual income/price ratio, with the first indicator below Bucharest and the second above.
No matter what, though, analysts agree that for this year, at least, the residential market will not encounter major obstacles, but if the prices loose control and the crisis of workforce brakes the development and the offer drops, in 2019 the residential sector risks to hit the wall again.