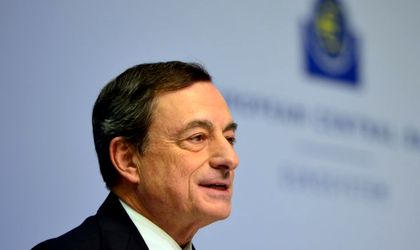 The president of the European Central Bank, Mario Draghi, said yesterday at the European Parliament that the Eurozone should prepare for the possible materialization of protectionist measures by the US and China, Euractiv reports.
Draghi identified "the threat of protectionism, vulnerabilities in emerging markets and financial market volatility" among the main risks surrounding the euro area.
He also praised the accomplishments of the past few years on the tenth anniversary of the financial crisis, but stressed that "the work is not yet over" as growth may be threatened by the disruptions in the global economy caused by protectionist trade practices.
Although he said that the EU has progressed in the banking sector, Draghi also warned that this sector "has entities which are very large, very complex, very interconnected and to some extent some of them do some bank-like activities."
He added that ten years after the crisis, the powers of supervisors have been diminished. Due to deregulation in other areas of the world, the ECB president said with the US in mind, the EU remains clearly exposed.
Draghi also spoke about Brexit, saying that the ECB does not expect it to have a major impact on the Eurozone, despite the increased risk of a no-deal departure of the UK.
"On the financial side, the impact we expect should not be significant, with one exception: in some areas of central clearing of derivatives," he insisted, "if there is a sudden event, an unprepared hard Brexit of the sharpest kind, we have to see how the many contractual positions are going to be regulated after that."