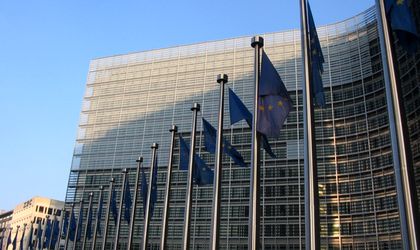 The European Commission, the executive arm of the European Union, says in its latest country report about Romania that "the absence of structural reforms and fiscal consolidation, Romania's buoyant economic growth risks setting the stage for a hard landing."
Romania's economy grew by 7 percent in 2017, this being the biggest growth rate across the European Union. For this year, EU experts predict that private consumption will remain the main growth driver.
The EC pointed out that Romania made "limited progress" on country-specific recommendations in 2017.
"No progress was made on ensuring that the national fiscal framework is implemented and there was limited progress in strengthening tax compliance and collection. By contrast, there was some progress on fighting undeclared work while limited progress was made on strengthening targeted labour activation measures. No progress was made on how the minimum wage is set and on equalising the pensionable age for men and women. Limited progress was made on improving access to quality mainstream education. In the healthcare system, limited progress was made on shifting to outpatient care and some progress was achieved on curbing informal payments. There was limited progress on adopting legislation to ensure a professional and independent civil service and on prioritising public investment," said the EC.
Meanwhile, the Commission said that some progress was made on the implementation of the national procurement strategy, but the reforms need to be furthered monitored. The EU experts went on to say that Romania is still grappling with a high income inequality.
"Poverty increased and income inequality remains high. Inequality of opportunity remains a challenge, especially for rural areas. Income inequality is high, while the redistributive effect of the tax and benefit system is below the EU average. The limited integration of employment, education and social services prevents disadvantaged groups from escaping poverty. The provision of services is limited, especially in disadvantaged areas. Child poverty is high and rising. The entry into force of the Law on minimum inclusion income that would increase the adequacy and coverage of social benefits was postponed again to 2019," added the EC.
Read the full report here.