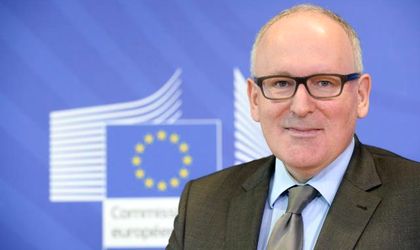 The first vice president of the European Commission, Frans Timmermans, is in Romania on Thursday. His visit comes amid efforts of the ruling coalition to replace the head of the National Anti-corruption Directorate (DNA), Laura Codruta Kovesi.
Timmermans is set to meet with the president of the Chamber of Deputies, Liviu Dragnea, and the head of the Senate, Calin Popescu Tariceanu. He also has scheduled meetings with president Klaus Iohannis and PM Viorica Dancila.
In an interview for the Romanian media, Timmermans said he will also speak to the DNA head and the minister of justice Tudorel Toader.
Toader has initiated the procedure to replace Kovesi. President Iohannis, who will decide if he accepts or rejects Toader's request, said he was satisfied with the results of the anti-corruption prosecutors.