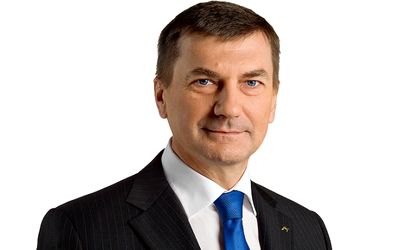 The single digital market is one of the goals of the European Union, and the costs for its creation are going up to EUR 415 billion, Andrus Ansip, Vice President of the European Commission and current European Commissioner for Digital Single Market said at Eurosfat 2017 conference in Bucharest.
"We were able to create a single digital market in the European Union and certainly it had a series of advantages, but because of the fact that our lives, our economy is becoming more and more digital. We see there is a series of barriers that are gradually disappearing. Twenty years ago, we had many barriers that were dividing the member states, and today we see, with each day, that instead of disappearing, some of them went up. It is our goal to create this single digital market, to get rid of these barriers that separate our countries."
However, the costs are very high, Ansip explained. According to an analysis of the European Parliament, the amount needed every year is EUR 415 billion. According to the European official, the single digital market has a lot to gain from the new regulations on roaming costs in the EU, to become effective on 15 June 2017.
"In the European Union we have a generation of people who now that it is not very easy to use your digital device, of mobile phone, in other states. When you are using roaming, there are some risks connected to costs. In May, last year, we cut by 75 percent roaming costs, and from 15 June 2017 these will disappear altogether and people will be able to use their mobile devices everywhere in the EU, without any extra roaming costs. This is what the single digital market is about," Andrus Ansip said.