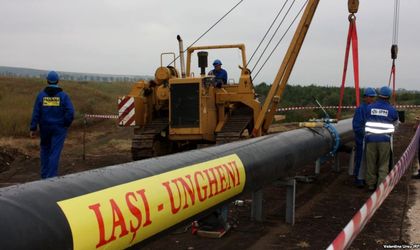 The European Commission has analyzed the state aid given by the Romanian state to Transgaz for the gas pipe Iasi-Ungheni and observed that the legislation was respected, said Bogdan Chiritoiu, the president of Competition Council, as quoted by Agerpres.
According to Chiritoiu, since the legislation was modified regarding the state aid in July 1 2014, the European Commission has focused its activity on the important cases and on the evaluation of facilities after being given by the member states  to verify the way in which they respect the regulations from the field. Before July 2014, the European forum was analyzing the aid measures before being put into practice.
The state aid scheme is available until December 31 2020 and has a budget of EUR 925 million.
In 2015 Transgaz, received a state aid of RON 81 million to make the gas pipe Iasi-Ungheni, financed through the Cooperation Trans-Border Program Romania-Moldova.
Georgiana Bendre