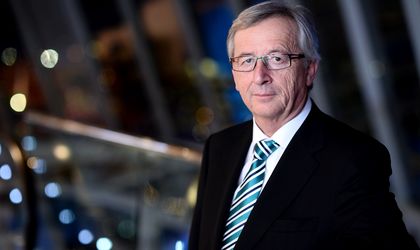 President of the European Commission Jean-Claude Juncker will attend the Three Seas Initiative Summit in Bucharest, held September 17-18.  This is the first time the EC president attends the summit, which was launched in 2015.
The initiative is aimed at boosting connectivity and facilitating real convergence among EU Member States, with the purpose to enhance EU unity, increase EU cohesion and coherence and further EU integration.
The summit has as a purpose to attain concrete progress in growing interconnection in the region in three main sectors: energy, transport and digital. To this purpose, the representatives of the EU member states located between the Black Sea, the Baltic Sea and the Adriatic Sea and their guests will discuss ways of developing connectivity in the region, raising the level of convergence, cohesion and European unity, as well as strengthening transatlantic relations.
EC president Juncker will hold a speech in the plenum of the summit on the second day of the event, 18 September. Romanian European Commissioner Corina Cretu will accompany the EC president to the Business Forum, which will be held on the sidelines.
The Three Seas Initiative includes the 12 member states located in the vicinity of the Black Sea, the Adriatic Sea and the Baltic Sea: Austria, Bulgaria, Croatia, the Czech Republic, Estonia, Hungary, Latvia, Lithuania, Poland, Romania, Slovakia and Slovenia.
The initiative is also a regional contribution to the strengthening of the transatlantic link.
The 2nd Three Seas Initative Summit held in Warsaw, on 6 July 2017.