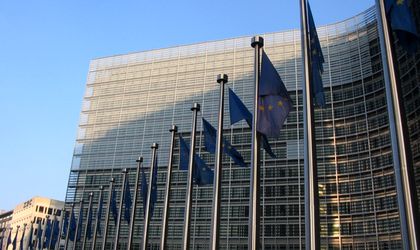 The European Commission, the executive arm of the European Union, has updated downwards the growth estimate for Romania by 0.1 percentage points to 4.3 percent this year in its spring forecast.
In the previous economic forecast published last winter, EC experts predicted that the local economy would expand by 4.4 percent.
"Real GDP growth is projected to remain strong, on the back of fiscal easing and wage increases. Unemployment fell significantly in 2016 and is expected to remain at a low level in 2017 and 2018. With a positive output gap, inflation is set to pick up. The budget deficit is projected to continue increasing due to tax cuts and higher public spending. The draft unified wage law poses a significant downward risk to the fiscal forecast," said the EC.
The Commission estimated that Romania's general government deficit us set to further deteriorate to 3.5 percent of GDP this year.
The EC added that the draft unified wage law in the public sector "poses a significant risk to the fiscal forecast, with a potential impact on this general government balance of up -2% of GDP in 2018".
"The 2017 budget contains large increases of public wages and social benefits, including an additional pension increase of 9%, on top of the standard indexation, which is scheduled for July 2017. The deficit is projected to further widen to 3.7% of GDP in 2018.
As a consequence of fiscal easing, Romania's structural deficit is forecast to increase from around half a percent of GDP in 2015 to around 2½% in 2016 and 4% in 2018. Despite strong GDP growth, the debt-to-GDP ratio is thus projected to rise from 38% of GDP in 2015 to 40.9% in 2018," added the EC.
In its Spring Forecast released today, the European Commission expects euro area GDP growth of 1.7 percent in 2017 and 1.8 percent in 2018 (1.6 percent and 1.8 percent in the Winter Forecast). GDP growth in the EU as a whole is expected to remain constant at 1.9 percent in both years (1.8 percent in both years in the Winter Forecast), said the EC in a statement.