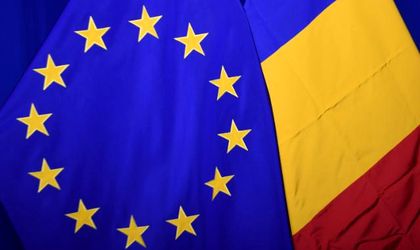 Over EUR 201 million of the cohesion funds will be invested in the second phase of the project for modernization works on railway Sighisoara-Coslariu, according to the representatives of the European commission in Romania.
This section is part of the railway route that connects Brasov with the Hungarian border, part of the trans-European transport network.
After the rehabilitation of almost 100 km of railway, the trains will reach operational speeds between 120-160 km/h and the travel time between the two localities will be reduced in half.
"The finance of the projects to improve the railway networks in Romania represents an investment in the real economy of the region, because this thing brings direct benefits to the local business environment, but also to the tourism. At the same time, through the reduction of transport time and through the promotion of the green mobility, this project will contribute directly to the improvement of Romanian standard of living," said Corina Cretu, the European commissioner for regional policy.
The railway crosses the counties Mures, Sibiu and Alba and this project is financed by EU, which estimates that it will be finished in 2018.