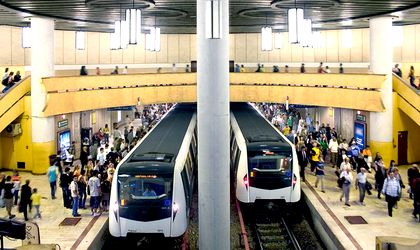 The European Bank of Reconstruction and Development (EBRD) will fund the Bucharest-Otopeni metro line with approximately EUR 300 million, the Minister of Transport Felix Stroe announced on Monday.
"Today I had a new working meeting with the BERD. Today, BERD representatives gave us a very good news. The final decision was taken in London, at the BERD, to allocate the amount of approximately EUR 300 million to complete the financial arrangement for the metro M6 line," Stroe said.
Moreover, the minister said that from Monday the team working together with the World Bank on the project of the Ploiesti- Brasov highway became operational.
"In agreement with the calendar I agreed on with the World Bank, today, January 15, the implementation unit (…) started to work. (…) These are things nobody believed in very little time ago and which today have kicked off and can't be stopped even if somebody tries that," Stroe said.
At the end of last year, the Ministry of Transport announced that it approved and recently sent to the European Commission the request to fund Line 6, connecting 1 Mai metro station to Otopeni, with a total value of approximately EUR 1.392 billion.