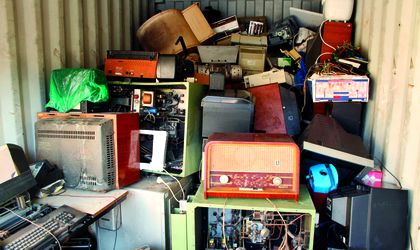 The European Bank for Reconstruction and Development (EBRD) is making an EUR 6.8 million equity investment in Green Group, the first integrated recycling park to be established in the country, announced the institution.
The Bank is providing the investment alongside Global Finance's South East Europe Fund (SEEF), which is contributing EUR 16.7 million to Green Group's equity.
Green Group is a newly created holding company, set up by Romcarbon SA, a plastic/chemical production company listed on the Bucharest Stock Exchange, to manage, operate and expand its existing recycling services.
The new recycling park will comprise four companies collecting and recycling plastic, electric and electronic waste, as well as fluorescent lamps.
 The project will introduce for the first time in Romania a nationwide infrastructure for collecting recycling material this will connect the end consumer with the recycler via special reverse vending machines placed in large supermarkets to recover recyclable items including plastic bottles, lamps, batteries and packaging glass.
The project, which is the first equity transaction in the recycling sector in Romania, will support Green Group's strategy to become a leading recycling park in the south-eastern European region.
"Romania is given the opportunity to boost its sustainable development for a greener and safer future. We plan to make Romania a benchmark of south-eastern Europe for collection and recycling standards," said Clement Hung, CEO of Green Group.
Otilia Haraga