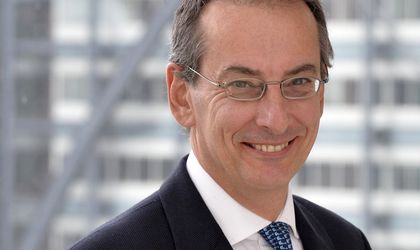 The European Bank for Reconstruction and Development (EBRD) is launching the EUR 100 million Green Economy Financing Facility (GEFF) for the country to support Romanian households to save energy and money. Banca Transilvania is the first partner bank to start lending under GEFF, according to a statement of the European lender.
The framework is designed to help Romanian households invest in energy efficiency, renewable energy and water-saving solutions. It is the first time that the EBRD is financing energy efficiency in Romania's residential sector. Loans will be provided via local partner banks.
Matteo Patrone (photo), EBRD regional director for Romania and Bulgaria, said: "Most of Romania's residential buildings were constructed between 1960 and 1990 with low thermal insulation. While energy efficiency improvements are urgently needed, access to finance for such investments remains limited. We are happy to offer a new financing product that addresses this issue and look forward to Romanian banks joining the effort."
With the EBRD's support, Romanian banks are expected to develop green-economy products that will suit their customers' needs. Borrowers may be individuals, groups of individuals, housing associations or companies providing green energy products and services. They will be able to choose off-the-shelf green solutions and receive free technical advice on customized low-energy solutions for complex investments. Technical assistance is grant-funded by the Global Environment Facility and the EBRD Shareholder Special Fund.
Banca Transilvania is the first local lender to join the framework and has received a EUR 40 million loan for on-lending to households, housing associations and service providers for energy-saving investments. The TaiwanICDF, which is in charge of Taipei China's overseas development programme, has contributed USD 12 million to the loan.