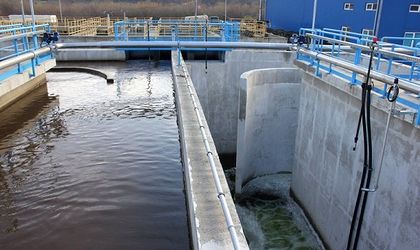 Minister of European Funds, Marius Nica, and the regional director for Romania and Bulgaria of the European Bank for Reconstruction and Development (EBRD), Matteo Patrone, signed the "Agreement for services for the consolidation of the water and wastewater sector in Romania" today, a deal worth EUR 2,225,000.
The expertise commitment from international financial institutions like EBRD comes in support of accomplishing the Romanian government's main goal – a higher absorption rate of European structural funds. The Bank will provide technical assistance supporting the development and improvement of the supply of water and wastewater services in Romania, over the next two years.
At the same time, EBRD – Romania's main institutional investor – will follow the sustainability of the regional water suppliers, who benefit from significant non-refundable funds from the EU.
Minister Nica stated: "Our collaboration with EBRD allows us to act towards the strategic development of the water and sewage system and ensure the sustainability of investments made through European funds in this sector".
Mr. Patrone added: "We are delighted to work with Romania and the EU in this important sector. We will offer EBRD expertise to ensure the efficient use of structural funds in the improvement of water supply services. EBRD will continue to support the reform of the water sector in order to improve the governance and sustainability of infrastructure, with a focus on consolidating the sector and its management strategies".